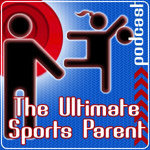 Patrick J. Cohn, Ph.D. and Lisa E. Cohn hold the exclusive copyrights for all materials, youth sports programs, seminars, workshops, titles, youth sports articles, CDs, audio and video clips and tapes, curriculum and any other displayed work product ("products") written and/or produced by Peak Performance Sports. Unless otherwise specified, the Products are for your personal and non-commercial use. You may not copy, distribute, transmit, display, perform, reproduce, publish, license, create derivative works from, transfer, or sell any program, software, products or services obtained from the Products. Unless otherwise specified, the Products, whether in part or in whole, may not be used or duplicated at a business, non-profit organization, or educational facility without written consent from Patrick J. Cohn, Ph.D. When Peak Performance Sports creates customized programs, classes, or seminars for clients those programs, classes, or seminars are Peak Performance Sports' sole property. Patrick J. Cohn, Ph.D. maintains the copyright unless otherwise stated.
Our Contacts with Our Subscribers and Customers
We communicate with users (subscribers and customer) on a regular basis via e-mail to provide requested services, and we also communicate by phone to resolve customer complaints or investigate suspicious transactions. We use your e-mail address to confirm an order you have place, to send information about important changes to our products and services, and to send notices and other disclosures required by law. Generally, users cannot opt out of these communications, but they will be primarily informational in nature rather than promotional.
We also use your e-mail address to send you other types of communications that you can control, including our newsletter, tips, customer surveys and notice of special promotions. You can choose whether to receive some, all or none of these communications when you complete the registration process, or at any time thereafter, by following the unsubscribe link at the bottom of any email message we send to you, or by contacting us by phone or by US mail.
Web Site Traffic Information
Because of the way that World Wide Web communication standards work, when you arrive at or leave the our Web site, we automatically receive the Web address of the site that you came from or are going to. We also collect information on which pages of our Web site you visit while you are visiting our site, the type of browser you use and the times you access our Web site. We use this information only to try to understand how to service the needs of our visitors better so we can improve your visit experience as well as understand the behavior trends of our visitors. We do not ever track the sites you visit outside of our web site, whether those visits occurred before or after your visit to our web site.
Services and Results
By using youthsportspsychology.com, you agree that the services and products provided The Ultimate Sports Parent by Peak Performance Sports, and the results obtained from the efforts and recommendations of The Ultimate Sports Parent by Peak Performance Sports are not guaranteed to improve performance or specific earnings. Unless otherwise written in our agreement(s), Peak Performance Sports does not guarantee that any portion of the web site. (youthsportspsychology.com or peaksports.com) or work which it performs or suggests to be implemented via its articles, teleclasses, books, videos, newsletters, resources or any other information will increase performance, income, or specific earnings as a result of working with Peak Performance Sports and/or utilizing our articles, services, teleclasses, books, videos, newsletter, resources or any other information. By utilizing this web site., you acknowledge that your success will depend on variables outside our control including, but not limited to student motivation, type of product/service; your cooperation, health; level of competition; and other factors which neither party has control over.
Idea Submission Policy
If you submit ideas for products, books, articles, or any other product or send questions via "Ask The Experts" section of Youthsportspsychology.com, Peak Performance Sports, http://www.peaksports.com, or Patrick J. Cohn, Ph.D. will not be responsible for lost or damaged items. Unless otherwise agreed to in writing, any submissions or ideas become the sole property of Peak Performance Sports and you transfer copyright privileges to Patrick J. Cohn, Ph.D. without limitation or financial obligation. Your ideas or questions will not be treated as confidential or proprietary unless otherwise agreed to verbally or in writing by the parties. When posting a message in email to us, you grant permission to Peak Performance Sports and/or Patrick J. Cohn the exclusive rights to reproduce, distribute or otherwise use your feedback in our marketing, promotional, or advertising campaigns.
Online Purchases
When making a purchase from peaksports.com you may be asked to supply certain personal information, including credit card, debit card, or other payment mechanism information. You agree that all information you provide in connection with such purchase will be accurate, complete, and current. You agree to pay all charges incurred by users of your credit card, debit card, or other payment mechanism at the prices in effect when such charges are incurred.
All payments will be by VISA, MasterCard, American Express, or by Electronic Debit. By purchasing products or services using this web site., peaksports.com, you are giving Peak Performance Sports the authority to debit your credit card account/bank account for all fees owing. Any disputed debits will be exclusively dealt with under the policies and procedures of the particular credit card company.
We are committed to handling your customer information with high standards of information security. Your credit card and bank account information are stored only in encrypted form on computers that are not connected to the Internet. We restrict access to your personally identifiable information to employees who need to know that information in order to provide products or services to you. We maintain physical, electronic and procedural safeguards that comply with federal regulations to guard your nonpublic personal information. We test our security systems regularly and also contract with outside companies to audit our security systems and processes.
Policy Concerning Junk E-mail (SPAM)
We do not tolerate spam! As responsible eMarketers, we value our leads, customers, partners, employees and company associates and don't share your information with others in any circumstance.
Unsolicited and/or commercial email (SPAM) is not permitted to the domain https://www.youthsportspsychology.com; immediately remove the domain name www.youthsportspsychology.com from any mailing lists. SPAM emails sent to youthsportspsycholog.com will be investigated and any emails, which constitute unsolicited/commercial emails, are recorded automatically and any future mailings will result in the violator being billed for message transmission and storage services at a flat rate of $100.00 per message received. Sending unsolicited email communication to any address containing the domain name, "youthsportspsychology.com" constitutes legal notice and acceptance of this policy. This is the only notice in which violators will receive.
Links to Third Party Sites
We offer outside links in this web site., which link to other web sites. These outside sites are not under the control of Peak Performance Sports and Patrick J. Cohn, Ph.D. and we are not responsible for the contents of any linked site or any link contained in a linked site or any changes or updates to such sites. Peak Performance Sports provides these links as a convenience to you only and the inclusion of any link does not imply endorsement by Peak Performance Sports or peaksports.com. Subscribers to these sites via our link, release The Ultimate Sports Parent by Peak Performance Sports, https://www.youthsportspsychology.com and/or Patrick J. Cohn, Ph.D. from all liability resulting from any and all transactions between the user and the outside site(s).