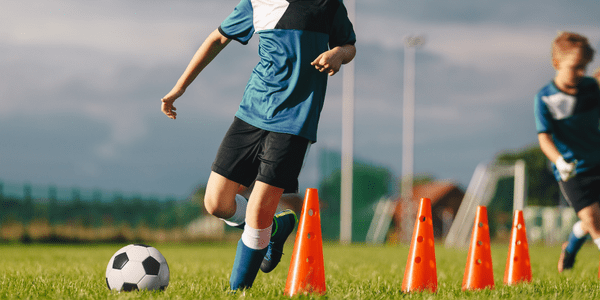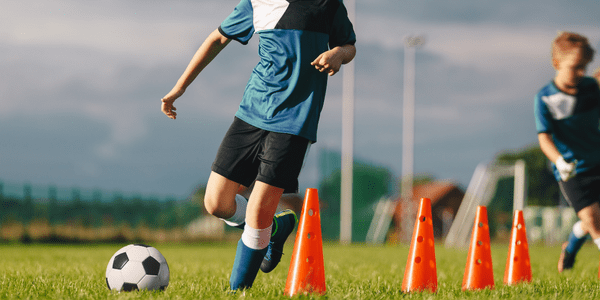 How To Best Support Athletes as a Parent
Often, parents tell us that their sports kids are anxious or scared about going to practice or games because they're afraid of how they'll be treated by coaches or teammates.
Sports kids may be subjected to racial slurs, body shaming, or psychological and physical abuse.
Parents often don't know what to do when this happens. They are sometimes afraid of taking action because they worry their sports kids will lose playing time. Or they try to take action with a coach or league and feel frustrated because the situation doesn't improve.
It's important to keep in mind that when kids are scared, it hurts their mental game and performance.
For our Ultimate Sports Parent podcast, we recently interviewed Judie Saunders, a lawyer who represents young athletes in civil court, internal investigations, mediations, and arbitrations.
We discussed what to do when kids are treated badly on their sports teams. She serves as co-chair of Griesing Law's confidential & sensitive investigations practice group.
"The majority of coaches and sporting organizations are for the benefit of the children," she says. Nonetheless, kids do encounter problems with coaches, teammates, or leagues–problems that can undermine their performance and hurt them long-term.
Parents should look for signs that kids are being harmed by a coach or teammates.
Before a game or practice, kids might vomit, say they don't feel well, cry or refuse to go, she says.
Parents need to pay attention and stand up for their young athletes, Saunders stresses.
"I have found it is no longer acceptable to play this game of chess with your kid's mental health. There comes a time when you as the parent or adult have to start driving the bus, especially if there's bullying or abuse," she says.
Parents can first try to deal directly with an association or coaching staff. They can ask a lawyer to speak to the coach, association, or league so these parties will understand the gravity of the parent's concerns.
And an attorney can write letters to coaches and leagues to advocate for the sports kids. They can also serve as mediators who try to settle issues outside of court.
Parents can also file a complaint with the U.S. Center for SafeSport. They can check the website to see if their kids' coaches have had complaints filed against them.
And if their concerns aren't addressed, parents can work with lawyers to file lawsuits. These lawsuits can result in coaches being removed from coaching or a monetary settlement for the young athlete.
Keep in mind: "If sports is hurting your child's confidence or self-esteem, it's critical to take action," says Saunders.
"I don't think I have seen one instance where someone has said, "I'm so glad I kept that child in that abusive environment," Instead, they say, "I wish we had acted sooner," she says.
---
What do parents and coaches say about our resources?
"Dr. Patrick Cohn and Lisa Cohn are to be congratulated! Together, they offer a wealth of knowledge, information, and practical mental tools for sports parents on the substantial "mental game" challenges and pressures facing today's young athletes." ~Marc D. Anderson, LCSW, MGCP, mental game coach
---
Related Articles for Young Athletes:
---
Help Kids in Sports Kick Perfectionism
Nearly every athlete struggles with some form of perfectionism or fear of failure. Kids who look like stars in practice will often choke up or under perform during games or competition.
Other athletes expect too much of themselves—then get frustrated when they don't meet their high expectations.
Or they're extremely hard on themselves. In all cases, this causes young athletes to play it safe. They refuse to take the important risks that help them excel and improve their confidence. Suddenly, they're held back by fear, indecision, and hesitation.
Sports parents and coaches who contact us are bewildered. They watch kids go through this cycle and feel as if they have no clue about how to help their kids.
In fact, rather than supporting their young athletes' mental game, they often pour salt in the wound, saying and doing things that cause their kids to freeze up even more and become more frustrated, tenser, and less productive in sports.
There's nothing worse than helplessly watching your young athletes fall into the same negative pattern again and again—without knowing what to do about it! It's so frustrating to stand by while your physically talented athletes lose confidence, wondering how you can help them!
Then you try your best to help, only to discover you have made the problem worse. Your young athletes pressure themselves more, freeze up, even more, lose their effectiveness and become more frustrated. They may even blame you for making them feel more pressured.
Now, you can learn how to help young athletes overcome the difficult cycle of perfectionism, fear of failure, and loss of confidence. You can stop guessing about what to do and say to your athlete!
Our program: "Sports Parents' Top Dilemma: Helping Young Athletes Kick Perfectionism and Fear of Failure," will walk you through the problem and arm you with practical solutions you can start implementing today.
Makes your role as a sports parent more enjoyable and easier! We tell you how to help your young athletes:
Let go of mistakes more quickly
Accept feedback better
Stop criticizing themselves
Perform more freely
Think more creatively
Stop worrying about what others think
Dramatically improve their performance and attitude in sports
Improve their confidence in sports
They, too, will have more fun and reap more rewards.
Read more or buy now at Peaksports.com: