About The Ultimate Sports Parents Team
The Ultimate Sports Parent website provides sports parents and coaches practical advice and tips on how to improve young athletes' confidence, success and happiness in sports with simple mental game strategies.
The Ultimate Sports Parent was developed by a brother/sister team: Dr. Patrick Cohn, a leading "mental game" expert, and Lisa Cohn, a parenting writer and sports mom to four children. The website provides sports parents and coaches with the latest research and tips for enhancing their sports parenting skills-and boosting kids' success and happiness in sports.
About The Youth Sports Experts: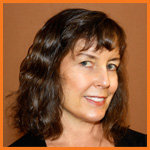 Lisa Cohn is an award-winning parenting writer and author whose stories have appeared in the Huffington Post, Mothering, the Christian Science Monitor, Parenting and other publications. She's the host of Ultimate Sports Parent Radio, a podcast that attracts up to 4,000 downloads per episode. Lisa is a sports mom to three young athletes and is a former youth sports coach. Lisa played three sports as a student at Wesleyan University, Middletown, Ct. Visit www.LisaECohn.com for more information about her work.
---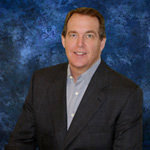 Patrick J. Cohn, Ph.D., earned his Ph.D. in Education from the University of Virginia in 1991, specializing in sports psychology, and founded Peak Performance Sports in 1994. Dr. Cohn is an author, professional speaker and one of the nation's leading mental game coaches. His coaching programs instill confidence, composure and effective mental strategies that enable athletes and teams to reach their performance goals. Dr. Cohn has consulted with numerous high-profile teams, including the Miami Dolphins, NASCAR winners, NHL Players, National Motocross Champions, and PGA Tour professional golfers, among them Brian Watts and J. L. Lewis. Click here to visit Dr. Cohn's website, at Peak Performance Sports.