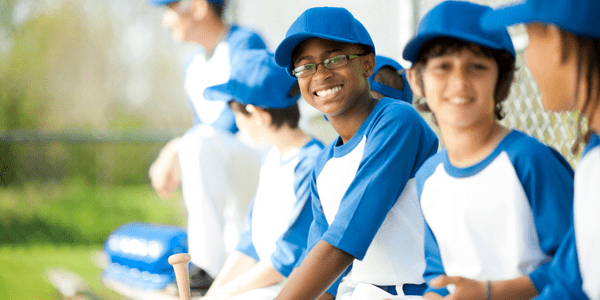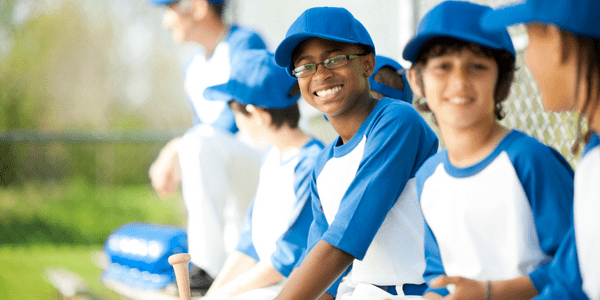 How do your sports kids respond to predictions about what's going to happen during a game, performance, or season?
For example, if your young athletes overhear their coach saying that the team would probably lose or win a competition, how much would that comment affect your kids' play? Would they buy into that prediction, or would they stay focused and just "go for it?"
Many athletes hear predictions and accept them as facts. In fact, some athletes make predictions in their heads, telling themselves things like, "That team is undefeated. They are going to crush us today," or "That athlete is ranked No. 1. There is no way I can win."
Buying into a prediction makes it more likely to occur. When sports kids predict they will lose, they will become anxious. They will feel their muscles tense up. They will have difficulty focusing. These conditions will throw off kids' mechanics.
Under these circumstances, sports kids will hold back their efforts. These conditions set them up to fail just because they predicted they would fail.
A prediction or preconceived idea about an opponent is a statement about what might happen in the future. Predictions are not facts but guesses about a possible outcome.
For example, if your young athletes overhear your coach telling another person that they would probably lose or win a competition, how much would that comment affect their play? Would they buy into that prediction, or would they stay focused and just "go for it?"
Even if a prediction seems likely, it is not a guarantee. Think of how many times weather forecasts are incorrect.
Predictions can become expectations, and negative expectations become self-fulfilling prophecies.
The best strategy to deal with predictions is to view them as external noise. Kids may not be able to prevent the noise, but they can choose not to pay attention to it. Paying attention to noise or distractions makes them bigger.
In Game 6 of the 2022 NBA Eastern Conference finals, the Miami Heat faced off against the Boston Celtics. The Celtics were favored to win. With the Celtics being up 3-2 in the series, many thought the Celtics would close out the series in Game 6.
However, the Heat ignored the "predictions" from others and pulled off an impressive 111-103 victory to force a Game 7.
After the game, veteran Heat forward P.J. Tucker commented about predictions being mere opinions. Winning comes down to physically outperforming opponents, he said.
"There are no guarantees of anybody winning in this league on a night-in and night-out basis," said Tucker.
Predictions from others are opinions and have no impact on the game unless sports kids allow those opinions to seep into their minds and take over their focus.
When kids prepare to compete, they need to remember that what they think matters, what they focus on matters, and their effort matters.
Kids need to remind themselves that predictions are not reality. They should not buy into them and let them sink their confidence.
---
What do parents and coaches say about our resources?
"I have listened to the program twice and I think the information is valuable. I've always heard and read that we need to be positive with our young athletes. However, this program provides great value because it gives specific "how to's" with regards to how to be positive as a parent as well as how to get your young athletes to think positive." ~Jay Morrissey Sr., sports parent
---
Related Articles for Young Athletes:
---
Help Kids in Sports Kick Perfectionism
Nearly every athlete struggles with some form of perfectionism or fear of failure. Kids who look like stars in practice will often choke up or under perform during games or competition.
Other athletes expect too much of themselves—then get frustrated when they don't meet their high expectations.
Or they're extremely hard on themselves. In all cases, this causes young athletes to play it safe. They refuse to take the important risks that help them excel and improve their confidence. Suddenly, they're held back by fear, indecision, and hesitation.
Sports parents and coaches who contact us are bewildered. They watch kids go through this cycle and feel as if they have no clue about how to help their kids.
In fact, rather than supporting their young athletes' mental game, they often pour salt in the wound, saying and doing things that cause their kids to freeze up even more and become more frustrated, tenser, and less productive in sports.
There's nothing worse than helplessly watching your young athletes fall into the same negative pattern again and again—without knowing what to do about it! It's so frustrating to stand by while your physically talented athletes lose confidence, wondering how you can help them!
Then you try your best to help, only to discover you have made the problem worse. Your young athletes pressure themselves more, freeze up, even more, lose their effectiveness and become more frustrated. They may even blame you for making them feel more pressured.
Now, you can learn how to help young athletes overcome the difficult cycle of perfectionism, fear of failure, and loss of confidence. You can stop guessing about what to do and say to your athlete!
Our program: "Sports Parents' Top Dilemma: Helping Young Athletes Kick Perfectionism and Fear of Failure," will walk you through the problem and arm you with practical solutions you can start implementing today.
Makes your role as a sports parent more enjoyable and easier! We tell you how to help your young athletes:
Let go of mistakes more quickly
Accept feedback better
Stop criticizing themselves
Perform more freely
Think more creatively
Stop worrying about what others think
Dramatically improve their performance and attitude in sports
Improve their confidence in sports
They, too, will have more fun and reap more rewards.
Read more or buy now at Peaksports.com: